Evalina White/Random Italian Last Name, depending on who writes the character: Joseph...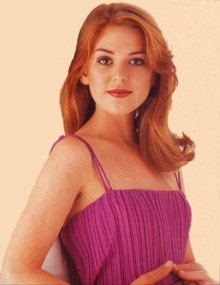 Evalina: You haven't even bothered adding depth to my character, but I was supposed to be a major part of your story? Why don't you just go back to using me as a sex toy like you did back during your horrifically failed run in IW instead of trying to work me into your story when you don't actually have any clue what my original handler wanted my story to be?
Jack Bauer: DAMN IT MASON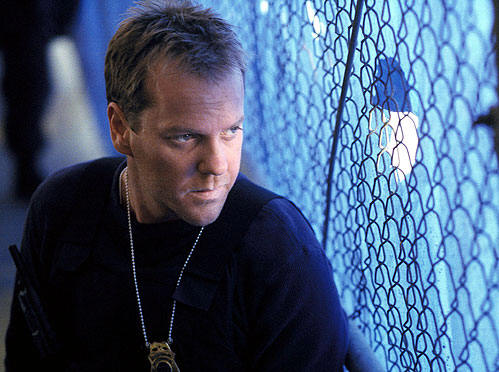 Jack Bauer: IF YOU WANT EVERYONE TO FORGET THAT YOU'RE JUST A LOW BUDGET ACTION WRITER THAT SHAMELESSLY RIPS OFF EVERY HALFWAY-SUCCESSFUL DRAMA SERIES IN THE 21ST CENTURY, YOU'RE GOING TO AT LEAST NEED TO NOT WRITE SUCH FUCKING LONG SENTENCES IN VERDANA 36 PT FONT.
Alex "Sycho Kid" Luciano: I'm still waiting for my rims, cunt.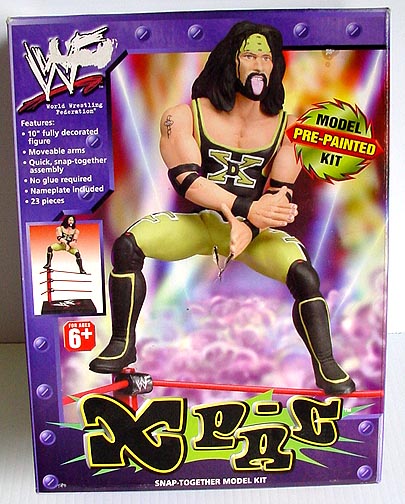 Alex "Sycho Kid" Luciano: If I don't receive payment fucking yesterday, you're NOT going to win When Worlds Collide. I'M WAITING.
THE FOLLOWING TAKES PLACE BETWEEN 6:00 PM AND 7:00 PM ON THE DAY OF THE WHEN WORLDS COLLIDE DEADLINE.
EVENTS OCCUR IN REAL TIME.
6:00 PM:When we last saw our heroes, they were scrambling around in Mason's apartment either popping Xanax (because it's mildly edgy and could add an addiction angle to my story in the future), shooting heroin (it's majorly edgy and adds the addiction storyline now, but makes it much more difficult to pretend that Mason's a major badass), or having sex (because it's what cool kids do). As the camera zooms in on Mason, he's half-asleep and trying to keep his eyes away from a few beams of sunlight that have rudely interrupted his sleep.
Joseph Mason: Ungh... this is ridiculous. I can't believe I agreed to do this stupid fucking tournament.
Evalina: But baby, remember, you're trying to re-write your legacy. Literally. Like, you managed to somehow make everyone forget the fact that last time you were in When Worlds Collide, you told everyone you were an incestuous stepbrother of a chick you tried to stab once and then aimlessly searched for through a series of fifteen meandering promos.
Joseph Mason: Yeah... but the judges seemed to like them. Shit, I won the whole thing even though I had a fucking swordfight in the last roleplay. Who fights with swords nowadays anyway? Who fucking keeps a samauri sword in their bedroom? And fucking plausible is it that some major giganto-corporation with badass fucking hitmen people would run their operation out of a mansion in the middle of god-knows-where, but would let one random untrained assasin guy bang the CEO's daugher and then slit both of their throats right in their giganto-mansion?
Evalina: Joe...
Joseph Mason: Hmm?
Evalina: Don't you remember?
Joseph Mason: What are you talking about?
Evalina: You paid off the judges last time. You're NEVER going to win this thing unless you get SK his rims.
6:02:04...6:02:05...6:02:06
COMMERCIAL BREAK, BECAUSE THE POINT OF THAT SCENE WAS BASICALLY JUST TO OPEN UP THE STORY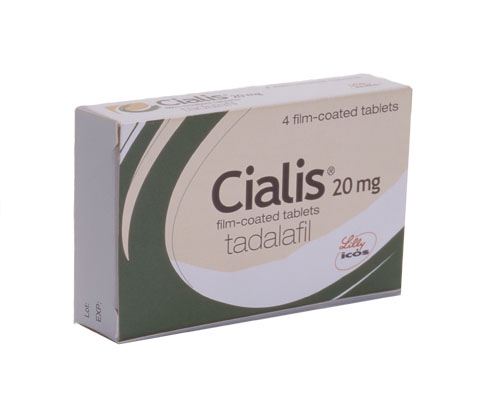 6:09 PM: As we rejoin our heroes, they have finally made their way to the living room. Evalina's half naked, because nudity in roleplays sells fucking tickets. Right, Jackson? Nipples nipples nipples, tits tits tits. Vag. There. So, Evalina finally puts her clothes back on and the two walk out to the street where Mason's cellular pe begins to ring.
Joseph Mason: SK... man, I've been meaning to talk to you...
Alex "Sycho Kid" Luciano: Yeah... I saw your last promo.
Joseph Mason: How'd you like it?
SK: It wasn't really that hot, but I gave it a 93/100. Let's be honest here, Joe; they just kicked Merc off of the judging staff, and you're going to need some help. You and I both know you're completely fucking punting this tournament, and if you want to win this thing again, you're going to need my help. YOU'VE GOT NO ONE ELSE LEFT, SO WHERE THE FUCK ARE MY RIMS?!
Joseph Mason: I swear to God, if you hurt my family...
Wrong roleplay.
Joseph Mason: The fans love me, Ess Kay; you know I don't need to pay anyone off to get put over. Who are you bluffing?!
SK: The rims. On my car by the deadline. Or I'll tell everyone that ISS is just "GW" from Metal Gear Solid 2: Sons of Liberty.
...
Joseph Mason: Fuck. But, I need more ti-
Click. Now you're boned.
Joseph Mason: But... my wife spent all my money on wedding pictures... and I don't even know where to shop for rims online! I don't even know what's in fashion anymore, Evalina! I'm still wearing throwback jerseys and button-down collared shirts on the weekends! I DON'T EVEN KNOW WHAT A SNAZZY BELTBUCKLE LOOKS LIKE!
Sidney Bristow: Look at this. Joseph Mason isn't so big and bad after all. Listen, Mason, what would you normally do in this situation? Isn't it about time you put on some supercool shades, cursed a few times, and made everyone forget that you used to be far more emo than this? Don't go all pussy on me now; remember when you stole half of your undercover clandestine shit from my TV show? That's the Joseph Mason we need to see: the one that you "borrowed" from action flicks! Not this pansy ass that doesn't know the difference between expensive spinners and the ones you pick up at Pep Boys!
Jack Bauer: SHE'S RIGHT JOSEPH. REMEMBER WHEN YOU USED TO WATCH MY SHOW TO GET IDEAS FOR YOUR ROLEPLAYS?
Joseph Mason: Wait a second, I never stole-
Jack Bauer: IT DOESN'T MATTER WHAT YOU DID OR DIDN'T DO. THE FACT IS THAT YOU USED TO BE SOMEONE WHO WROTE EMO BULLSHIT AND NOW, SINCE YOU STARTED WATCHING 24, ALIAS, PRISON BREAK, AND OTHER QUALITY FOX TELEVISION, YOU'VE TURNED INTO SOMEONE WHO WRITES MEANDERING ACTION-DRAMAS. WE KNOW YOUR SECRETS, JOSEPH, AND IT'S TIME YOU STARTED PAYING UP.
Joseph Mason: But.. paying up with what?
Colonel Campbell from Metal Gear: SNAKE. Your mission is as follows: you must win When Worlds Collide and then pay us back for all the material you've adopted from us. Or we'll fucking kill you.
6:31:57...6:31:58...6:31:59...
HERE, GO BROWSE THE OOC BOARD FOR A SECOND. IT'S LIKE RP TiVO.
6:58: And... we're back. Because the OOC board is dead as fuck, so it's not like you had to spend much time there to figure it out. As we return, Mason is putting SK's rims on his truck when Evalina pops out from around the corner with a massive, cheeky grin on her face.
Evalina: JOSEPH! I've got GREAT news!
Joseph Mason: WHAT TIME IS IT?!? IS SK HAPPY WITH HIS RIMS?!?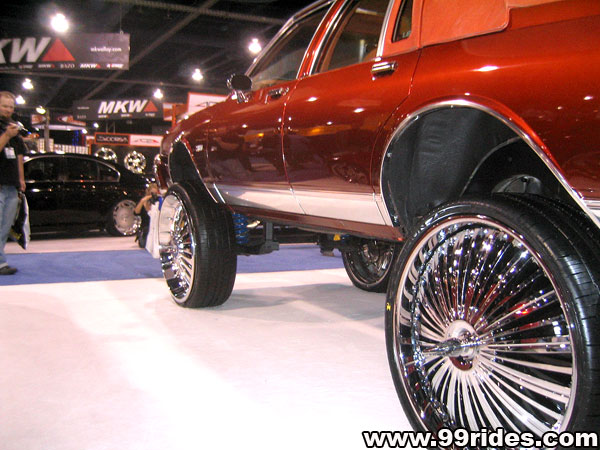 Evalina: Even better...
Joseph Mason: WHAT IS IT?!?
Evalina: Andrew Hurley is going to judge the finals! This is going to be a cakewalk!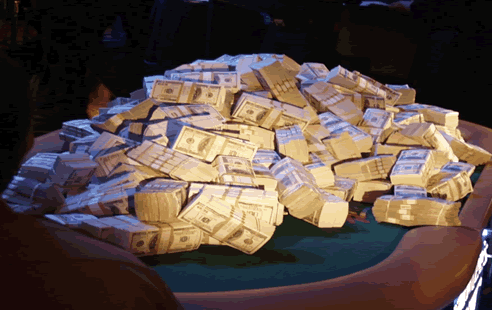 Now, introducing your next (and last) WWC Champion... JOSEPH MAAAAAASON!