Seitzer's GRAPEVINE
Posted on 05.09.2015 by Rudy Seitzer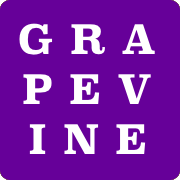 Rudy Seitzer here, returning to FWrestling.com after a long, long time away with your GRAPEVINE, addressing what's in the wind on the rumor mill.
The HOW/UTA feud continues with major shots fired in the love-hate dysfunctional relationship.  In Augusta, Georgia at UTA's WRESTLESHOW #37, the "HOW Invasion" hitting UTA was put to bed as Mike Best announced that he, Alexandra Beckman and a surprise Cecilworth Farthington, were now under contract to UTA. Despite the fact that just two weeks ago, HOW tried to shut down the rumors, announcing Farthington was there to stay.
With the stress at an all-time high as his son jumped ship, HOW owner Lee Best announced at #HOW330 that his health has deteriorated severely. Despite that fact, Best added he is looking to go out in a blaze of glory. Responding to the defections, HOW announced partnerships with Boardwalk Wrestling and 4 Corners Wrestling, starting with a War Games pay-per-view event pitting wrestlers from all companies against each other with championships on the line.
Can the companies hold it together, or will an errant tweet split the partnership? And will the defections to UTA continue, or will things drop back to cold war status?
From invasions to walkouts… Legacy of Champions tried to recover from coming apart at the seams after a huge walkout led by Turk (@RealPsychoTurk) in response to Commissioner Jonathan Conspiracy stripping him of the Network title and putting the strap on himself! Instead of repairing the damage, JCON decided that Legends 10 was better spent having "date night." By the end of the night, JCON had introduced his new secret weapon, his bodyguard Mark Kingston, to protect him from the likes of Jack Harmen.
Rumor has it that LoC's deal to air content on WrestleNetNow! could be in jeopardy unless JCON can either bring back the striking LoC Grapplers or sign some additional powerhouse talent.
And with the injury to former jOlt World Champion, Jesse Ramey, could Turk decide to jump ship over to Legacy of Champions?