Below you'll find a list of recent news posted from around the wrestling world. You can add your news easily. If you're logged into your FW Central account, you can edit your news at the same link.
Posted on 05.08.2015

It's pretty simple to add your news item to be included as an "Exclusive Headline." But first, what are the "guidelines" for posting news:
1) All news posted here should be in-character. It can be from the point-of-view of a league owner, wrestler, commentator/columnist, etc. — whatever you want . . .
Posted on 05.08.2015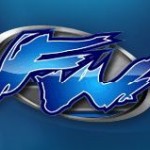 If you're new to FWrestling.com, then you might be thinking, "20 years… what the…?"  If you're a long-timer, then you might be thinking, "Didn't they just have that 15 year banner a couple of years ago?"
Either way, you're right.
Twenty years is a long time.  What became FantasyWrestling.com in . . .